Kumbh Conclave Goa 2018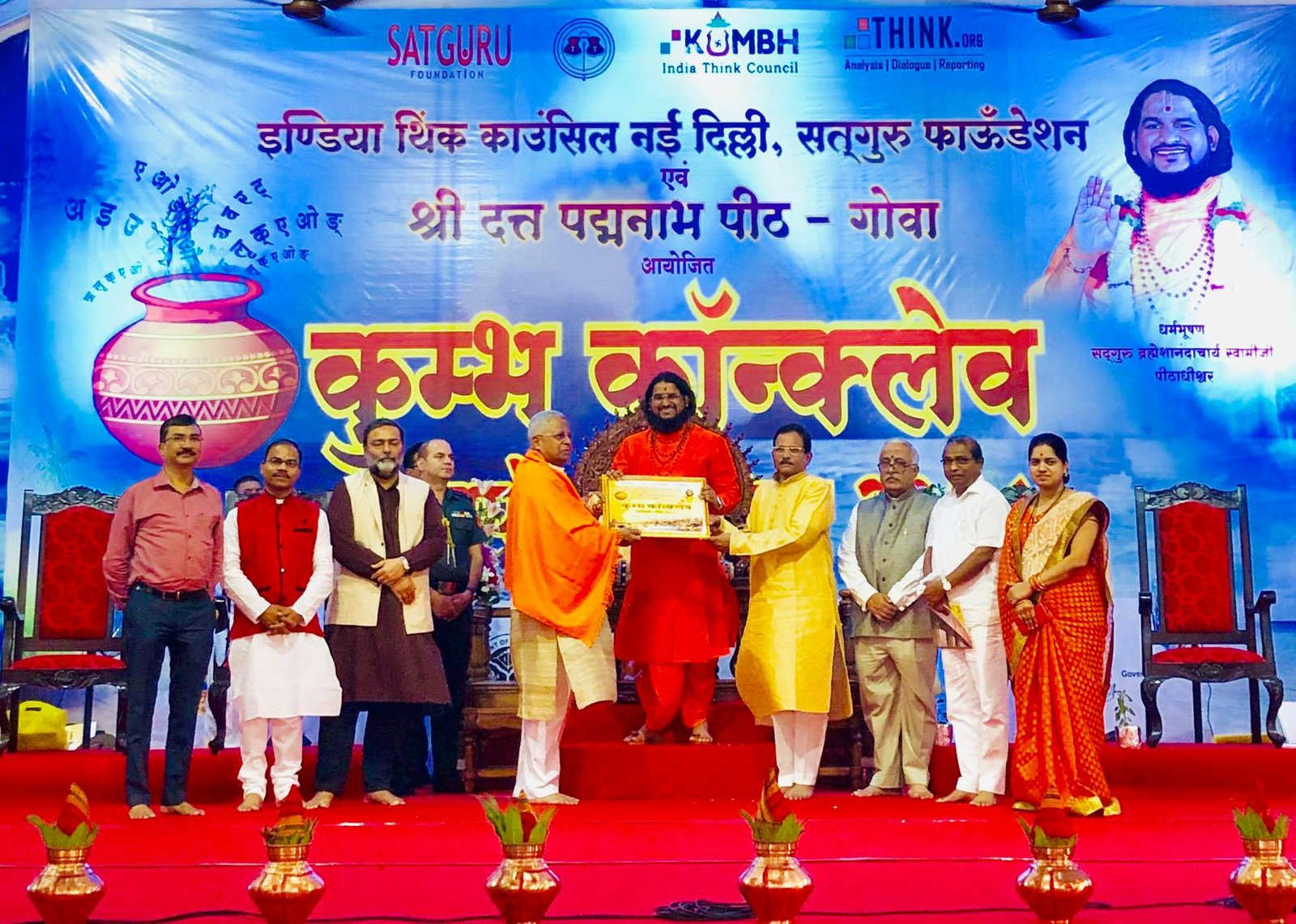 Kumbh Conclave Goa 2018
Kumbh Conclave in Goa – A Changemaker of Goa's image as Tapobhoomi
On this Kumbha Conclave Tapobhoomi Goa 2018 occasion, H.H Sadguru Brahmeshanandacharya Swamiji said that "India is moving ahead with a revolution
in the field of spirituality. Organizing of event7s such as Kumbh Conclave has changed the image of Goa
Today Goa is known as the Yog Bhoomi."
With the divine guidance of Shree Datta Padmanabh Peeth H.H Sadguru Brahmeshanandacharya Swamiji first time in the history of Goa grand Kumbh Conclave Tapobhoomi Goa 2018
was organized by Shree Datta Padmanabh Peeth Tapobhoomi in association with India Think Council and Sadguru Foundation. The grand event started with mantra Pathan by the students
of Tapobhoomi Gurukul followed by inauguration by lighting the lamp. Goa Art & Culture, Goa University, Goa Museum were also co-partners of this Event.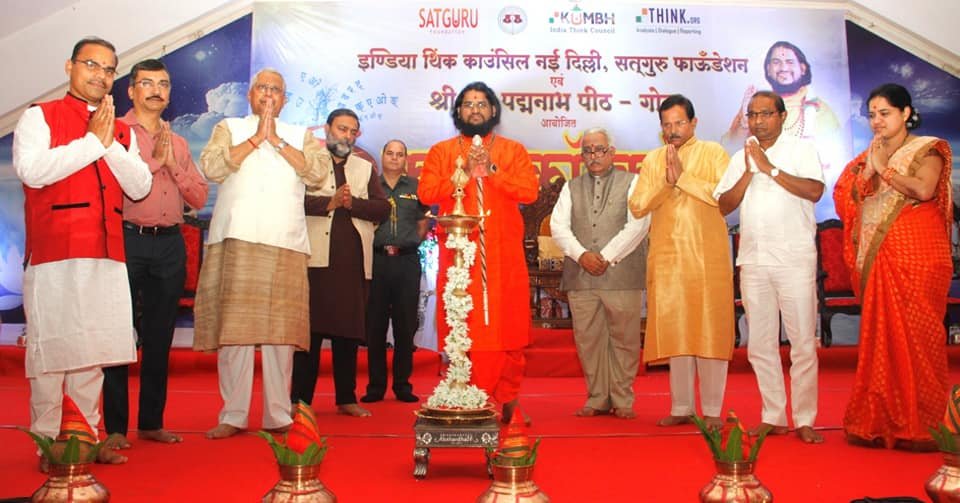 In the Conclave, various topics were discussed including the importance fo Kumbh, spiritual Economy, Indian Festivals, Indian culture etc by famous Indian thinkers and scholars from Goa and outside Goa.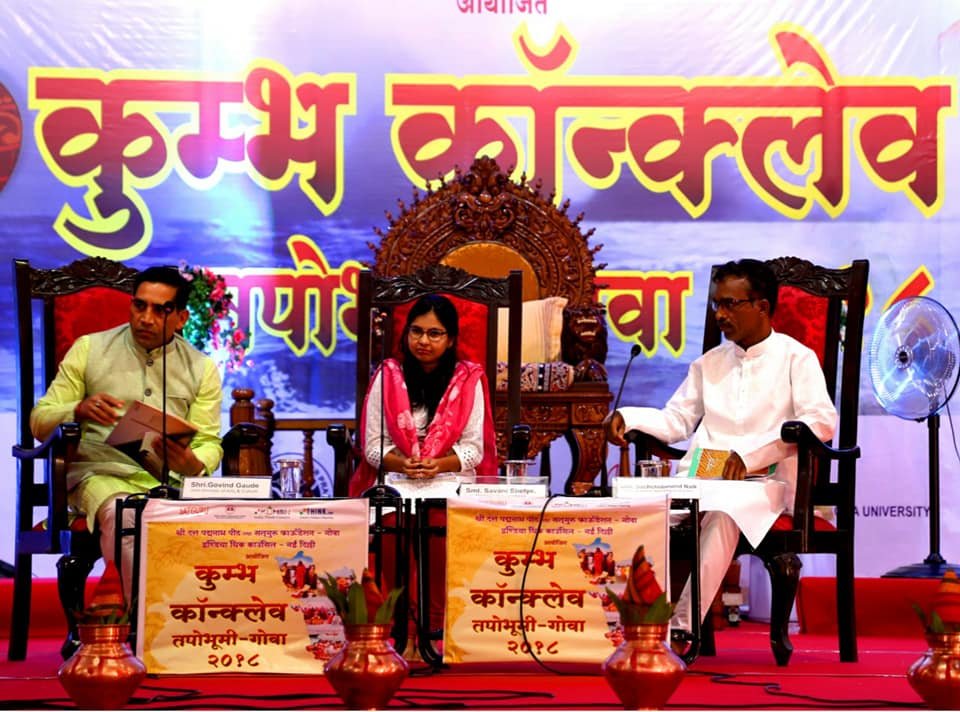 Shripad Naik , Central Ayus Minister, VC Goa University Varun Sahani, Adv. Brahmideviji were also present for this grand event. Shubhakshan Naik, General Manager of Shre Datta Padmanabh Peeth – Tapobhoomi welcomed all and secretary of India Think council Mr. Mehatji addressed the participants.